Last November I kept up with my giant 2015 sci-fi and fantasy kick and finished up a few spooky reads I started in October.
Here are the books I read in November: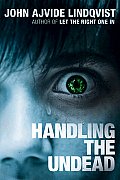 Handling the Undead (2005) by John Ajvide Lindqvist
In Stockholm, thousands of recently deceased people rise again. Families must decide what to do with their reanimated loved ones and the government tries to determine how to handle the undead.
This book carried over from my spooky October reading. I was excited to read this book because Let the Right One In by Lindqvist is one of my favorite horror novels and had high hopes for this one as well. Just as Let the Right One In was a wholly unique take on a vampire novel, Handling the Undead is fresh look on zombies.
The characters are fantastic, flawed, and realistic. I loved the imagining of how Sweden's people and government would attempt to solve a mystical problem. And while I wasn't a big fan of the reasoning behind the rise of the undead, I otherwise loved this book. I'm excited to read more from this author.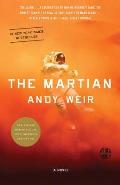 The Martian (2015) by Andy Weir
Mark Watney is an astronaut and botanist on one of the first missions on Mars. His crew is forced to leave him behind. Faced with obstacle after obstacle in the uninhabitable environment, Mark has to figure out how to survive and NASA has to figure out if they can rescue him.
This book puts the science in science fiction.
I am amazed at how much effort was made to make this book as realistic as possible and was on the edge of my seat to find out what would happen next the whole time. It's the ultimate man vs. nature conflict–it's just that this nature is completely unnatural for human beings.
The humor and Watney's perspective were just as important to me as the plot, so the movie didn't hold up quite as well for me (though I enjoyed it) because it was missing Watney's inner voice.
I loved this book (I read it in practically one sitting) and Jake loved it too; he listened to the audiobook and then passed my hard copy around the office. Based on feedback from friends, if you aren't at all interested in science or you think it's boring, you probably aren't going to like this book. Otherwise, I highly highly recommend it.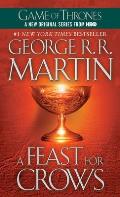 Feast for Crows (2005) by George R. R. Martin
In the fourth book of the epic fantasy Song of Ice and Fire series, a kingdom ravaged by war finally reaches an uneasy peace from the battlefield, but the aftermath of war leaves the kingdom wounded, and the remaining factions are left squabbling over the crumbs.
This was my third time reading this book (I guess this series is joining the ranks with Harry Potter for yearly re-reading) and I get something new out of it every time. I have a lot of fun paying close attention to double meanings in prophesies and the rumors spread by characters in the book so I can develop fan theories of what I think will happen.
The first time through, this book was disappointing because I didn't know going in that the fourth and fifth books are split geographically. I was waiting for some of my favorite characters to pop up the whole time and was hoping for a return to the aftermath of some plot twists at the end of the third book.
Now this book is one of my favorites in the series (I like Storm of Swords best), because it shows more than any other the world of Westeros from women's perspectives. It shows how particularly harmful the strong patriarchy in this world is for the men who don't fit a narrow definition of manhood. It's a great read from a feminist perspective.
And I've strengthened my resolve that I know some things that are coming in Season / Book 6 (other than Winter, of course).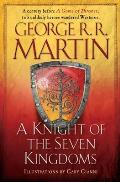 A Knight of the Seven Kingdoms (2015) by George R. R. Martin
Almost a century before the events in a Song of Ice and Fire, a hedge knight and his squire adventure around Westeros.
This book combines three novellas about Dunk, a tall, poor hedge knight, and Egg, his bald young squire.
The first twist is easily callable for readers of the Song of Ice and Fire series, but this is a fun look into the history of the fantasy world when the Targaryens still ruled.
It's also great to see the stories from a regular person's perspective instead of a member of one of the great families or a person involved in the politics of the kingdom.
Game of Thrones fans will love it. And if you enjoy the television series, but the 900 page averages and multiple view points in the book series are a little too dense for you, this is a great way to dip in!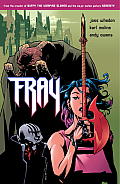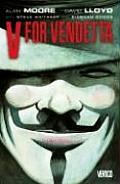 Have you read any of these books? What did you think? Make sure to put a big SPOILERS warning in your comment to warn others if you have 'em.
Reading anything good lately?
I'm a Powell's Books affiliate. Purchasing anything through these links helps to support the Nerd Nest.