In October, I decided to do a 31 Scary Days project, so the books I read were mostly in the horror genre. I finished several of them in November, though, so the spooky stretched longer than 31 days.
Here are the books I read in October: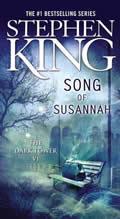 Song Of Susannah (2004) by Stephen King
In the 6th book in the Dark Tower series, the band of travelers are split up into different times and places on their quest to save–and reach–the Dark Tower.
I've been working on this series throughout the year, and like most of the books in the series, I'm mixed about it. For the most part, I really did not like this one and sort of slugged through it, but there was some fun breaking-the-fourth-wall stuff that I enjoyed. And some great vivid descriptions.
But those elements can't make up for the uneven pacing and the mystic pregnancy trope, which ruined this series for me.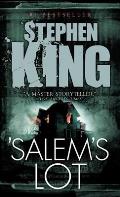 'Salem's Lot (1975) by Stephen King
Novelist Ben Mears goes back to 'Salem's Lot, the small town from his childhood, to write about the Marsten House, which has haunted him since his youth. But as deaths and disappearances rack up in the town, Mears discovers something horrifying about the Marsten House's new owner.
I listened to this audiobook to refresh my memory of the book, which I read when I was a child (I was vampire obsessed as a kid). A character in this book is heavily referenced in the 5th book of the Dark Tower series, so I wanted to fill in the gaps. It turns out that you really don't need to have read the other books to understand anything in the Dark Tower: the references, allusions, and characters just make for fun Easter eggs for King fans. (Though the fifth and sixth Dark Tower books do function as a kind of sequel for this novel.)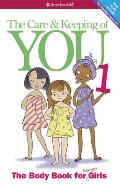 Care & Keeping of You: The Body Book for Younger Girls (1998) by Valorie Schaefer
A book of information and advice about body changes for girls ages 8-10.
What's spookier than being a parent to a child going through puberty?
Kidding, kidding.
A friend recommended this book for Eliza and we both loved how straightforward and informative it was. I'll be picking up the next installment for her too.
You're Never Weird on the Internet (Almost) (2015) by Felicia Day
Actress, filmaker, and Internet entrepreneurial guru Felicia Day delves into her uncommon upbringing, gamer history, and path from violin / math degrees to film and Internet takeover.
I thought I'd give celebrity memoir audiobooks another shot because a) I really love Felicia Day and b) she built her amazing empire on the Internet and I thought she'd have some fantastic online entrepreneur advice (she did).
Day is a fantastic storyteller, and with her self-depreciating humor and captivating anecdotes, she's hard not to love.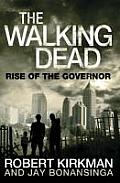 The Walking Dead: Rise of the Governor (2011) by Robert Kirkman and Jay Bonansinga
This novel details the origin story of the most vivid villain from The Walking Dead universe–the Governor.
I absolutely loved this book.
If you are a fan of the series–either the comics or the show–this is a great expansion of the universe and details another account of survival right after the zombie outbreak. There are also some fun overlap of places with the main Walking Dead group, which were fun to discover.
There were really stomach twisting and horrible scenes, so it's definitely not for everyone.
There was also a fantastic twist I didn't see coming at all–though Amy loves me and read it in part because I really wanted to talk about it and she saw it coming. I think it's more surprising if you've read the comics and not as out-of-left-field if you've only seen the television series (the Governor is exponentially more morally repugnant in the comics).
I'm excited to read more from the series.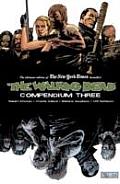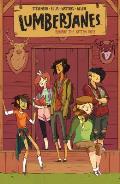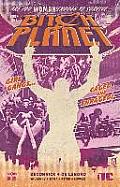 Comics I read in October:
Buffy the Vampire Slayer, Vol. 1-4
Secret Wars #5
A-Force #3
Captain Marvel and the Carol Corps #3
Star Wars #2-10
Princess Leia #4-5
I also read a draft of Amy Teegan's book George Washington, Serial Killer. But I can't say any more than that until I read the final draft!
Have you read any of these books? What did you think? Make sure to put a big SPOILERS warning in your comment to warn others if you have 'em.
Reading anything good lately?
I'm a Powell's Books affiliate. Purchasing anything through these links helps to support the Nerd Nest.