In August, I didn't have a lot of free reading time or brain power to dedicate to complicated concepts, as I was busting out a video a day for our 31 Days of Challenges unit Pocket Your Year. So I finished up the next volume in a series I'm reading this year and picked up a new children's series.
Here are the books I read in August: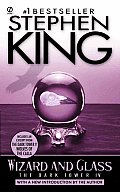 Wizard and Glass: The Dark Tower, Volume IV (1997) by Stephen King
I started reading this series in middle school and never finished it, so this year I started over to see what happens. This is the book I remembered most from that age, and I'm pretty sure it's as far as I got in the series.
This volume of the series is basically one giant flashback framed with the main story line. There isn't a lot of movement forward with the plot as a whole; it's basically just the backstory for the protagonist, Roland.
There are some things that are problematic about this book. It's set in an old Western style in an area that is supposed to be reminiscent of Mexico. Yet people of color and the book's version of Spanish speaking people are an underclass and there are no developed characters from this group. In addition, this is supposed to be a version of the future that has been driven back into a lifestyle like the past, mostly because a lack of resources, but the double standards surrounding virginity for men and women are still present. It's one of the main themes of this book. I was very annoyed by this throughout.
But on the whole, when I could turn the sociology brain off, I enjoyed it.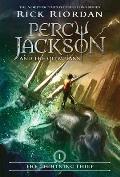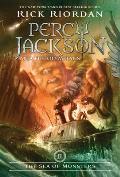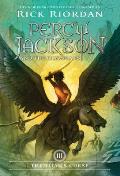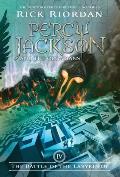 Percy Jackson and the Olympians, Books 1-4: The Lightning Thief (2005), The Sea of Monsters (2006), The Titan's Curse (2007), and Battle of the Labyrinth (2008) by Rick Riordan
Percy Jackson and the Olympians is a children's series about a Greek demi-god set in today's times.
These were great light reading for before bed after a hard day's work. I really enjoyed them and I think Eliza will like them too. I love that these books are getting kids into Greek mythology and ancient history. I want to read the author's other series about different pantheons too!
Aside: I didn't much care for the movie versions.
And for comics:
Captain Marvel and the Carol Corps #2
Princess Leia #3
Harley Quinn Convergence #1-2
Have you read any of these books? What did you think? Make sure to put a big SPOILERS warning in your comment to warn others if you have 'em.
Reading anything good lately?
I'm a Powell's Books affiliate. Purchasing anything through these links helps to support the Nerd Nest.